PixPix Image Editor For Shopify Stores
Easy way to edit product images
Edit your product images with a rich and simple to use images editor, with instant changes saving in your Shopify store.
Install on your store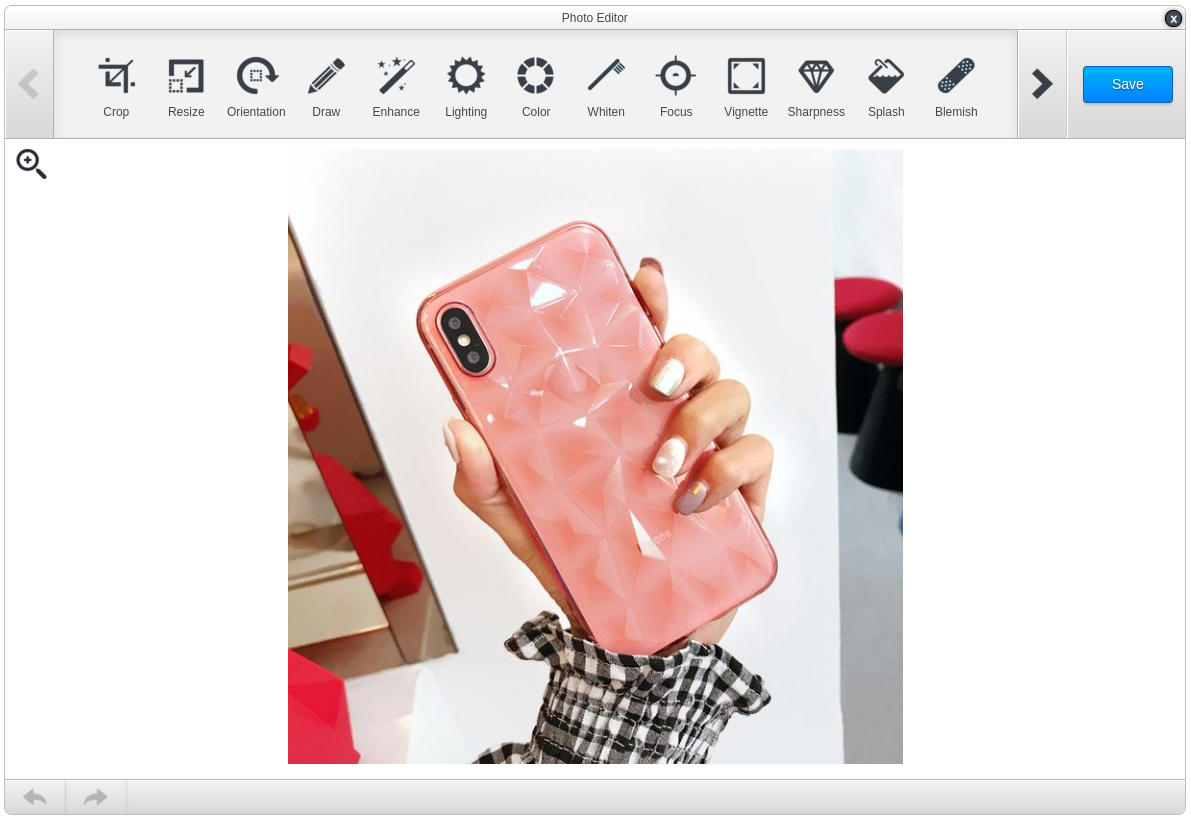 Crop & Resize

Crop & Resize

Resize images to an exact pixel size, or to an aspect ratio while keeping the image quality.

---

Change Orientation

Change Image Orientation

Rotate by an angle or apply a mirror transformation to get your image to the right orientation.

---

Color & Lightning

Color & Lightning


Enhance your image colors and lightning.

---

Remove Watermark

Remove Watermark

Drawing pencil allow you to remove any watermark or logo from your images.

---
Live Demo
You can try the images editor directly on your browser before install the app on your Shopify store.
Demo
Enter your Shopify store link in the format: example.myshopify.com

---

Shopify will ask you if you want to install the app, accept to start using it!

---
Do you have any questions or need help?